Back to Products & Services
CSA Conference Room Sponsor
Sponsorship & Advertising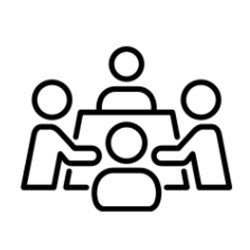 $5000 Fee + Materials
Sponsorship of the conference room located at CSA headquarters in Tyrone, GA.
Multiple meetings are hosted onsite throughout the year, including board meetings and education classes.
The sponsoring company must provide all marketing pieces and has the ability to present at each meeting throughout the year - limited to a 5 minute in person or video presentation.
---