Dealer Membership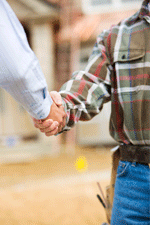 Does your company sell hardware, lumber, trusses, or other miscellaneous building materials to homeowners, contractors, sub-contractors, in Alabama, Georgia, Louisiana, Mississippi, or Oklahoma? If so, your company's membership level in CSA would be classified as a dealer member.
As a dealer member, your company benefits from CSA membership in the following ways:
Access to CSA's staff of specialists
Complimentary OSHA and DOT audits
HR Toolkit, DOT, & Safety Resources
Monthly communication that focuses on industry news and matters related to all facets of business
Workers comp insurance that pays back dividends (Available to GA members only)
Multiple networking opportunities throughout the year to meet/learn from fellow dealers
ONGOING EDUCATION
CSA Conference & Tradeshow
Foundation LMS (online learning)
OSHA 10 hour/30 hour certification workshops
Safety-In-A-Box training resources
Specialty workshops (building material take-off, sales workshops, etc.
ADDITIONAL SERVICES (PROVIDED FOR NOMINAL FEES)
Building Material Operations Comparison Program-- a comprehensive review of expenses and a salary survey in one tool!
Forklift & You Training Program
Roundtables-- These committed learning groups meet either once annually (in the spring) or twice annually (in both the spring and fall) depending on the roundtable. These groups include:

Dealers
Truss Manufacturers
Store Managers
Next Generation
HR
So, are you ready to grow your business and take advantage of the benefits of being a CSA member?
CLICK HERE to Join as Dealer Member